Webcam Athens, Greece: Penteli Mountain
It's 04:45 in Athens, Greece right now.
---
Penteli Mountain
Live camera from Athens, Greece - You can see live Paiania region and the Ymittos Mountain. By night you can see the airplains passing from and towards Eleftherios Venizelos airport. You can also see all the sky above the southeastern suburbs of Athens.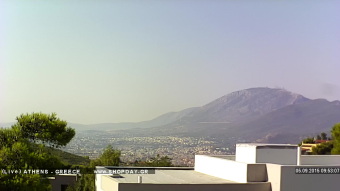 This Webcam is operated by:
Shopday.gr
-
Visit Source
Webcams nearby:
Surroundings Map: