Webcam Autrans, France: Ski Jump
It's 10:47 in Autrans, France right now.
---
Ski Jump
A nice panorama view over the ski jump hill of Autrans.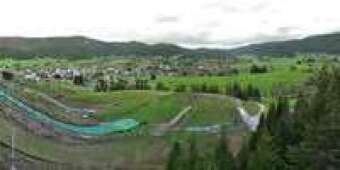 Autrans 41 minutes ago
This Webcam is operated by:
Trinum
-
Visit Source
Webcams nearby:
Grenoble: Autoroute A480 à Grenoble. Vue orientée sur l'entrée et sortie de Grenoble Sud
, 8.9 miles away.
Surroundings Map: